Class Report
Looking Closer: A Photographic Image-Making Workshop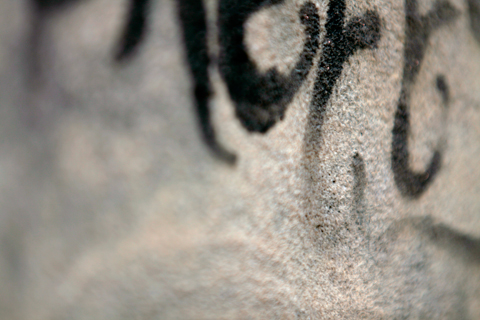 Teachers: Anne Jordan and Mitch Goldstein, designers and design educators
Facilitator: Dave Ramos
What was the weirdest thing you learned?
Dave: Framed the right way, the rusty underside of a bridge can become a cosmos of stars, or a landscape, or something organic.
What did you learn that you can put into practice immediately?
Dave: Remember that a camera can show us things that don't yet exist.
How did you get interested in this subject?
Anne and Mitch: We became interested in photography when we were students at RISD. Our professors Franz Werner and Skolos + Wedell use a lot of photography in their work, and their teaching stuck with us.
What do people tend to wrongly assume about this subject before learning about it?
Anne and Mitch: That it's easy to take a good picture if you have a fancy camera.
What can people read/watch for more information on this topic?
Henry Horenstein's books about photography.
Photo by Lindsay Garrett