Afro-Latin Dance for Everyone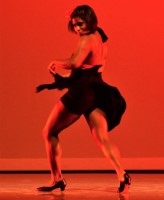 The vibrant, intercultural traditions of Afro-Latin dance have spread across the world and into D.C.'s dance communities. In this participatory class, we'll learn some of the history of this global dance phenomenon, limber up with stretching, and practice Afro-Latin moves of our own.
All are welcome, and no dance experience is necessary. Please wear comfortable clothes and shoes, and come ready to move!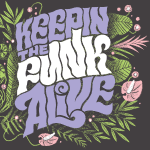 This class is an Academy of Funk program, presented in partnership with the 2019 Funk Parade — coming up on May 11, 2019. Funk Parade is a one-of-a-kind parade, street fair, and music festival celebrating U Street, D.C., and the spirit of funk. Visit www.funkparade.org to view this year's lineup of musical artists, discover more community programming, and find out how you can get involved in keeping the funk alive in D.C.
Location
Hung Tao Choy Mei Leadership Institute
1351 U St. NW
Washington, DC 20009
Neighborhood: U Street
Meet on the second floor.
Past event