Canceled
Meet Your Anacostia River: A Boat Tour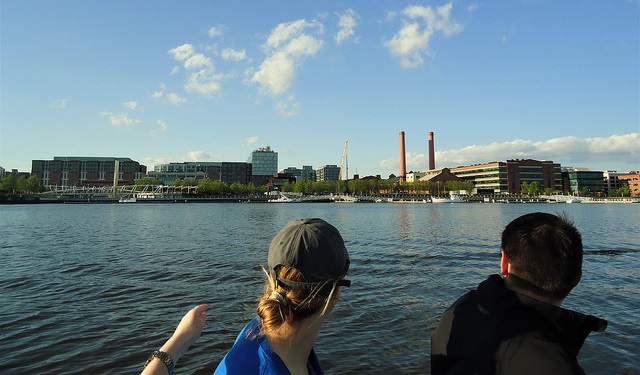 Join Anacostia Riverkeeper on a two-hour pontoon boat tour of the Anacostia River. We will discuss the human and natural history of the river, the threats it currently faces, and the work being done today to counter those threats.
Food and drink are welcome (including alcohol), but be prepared to keep your litter from blowing away (boats are breezy). Please dress for the weather, wear sun-protective clothing or sunscreen, make sure you can stay hydrated, and be prepared for rain or wind.
This is our second outing with Anacostia Riverkeeper. You can see our class report from a trip last year.
You must sign a waiver (PDF) prior to boarding the boat. (We'll also have blank forms on site.)
Update 21 July 2018: Tour canceled because of weather. We will schedule another tour soon.
Location
Diamond Teague Boat Dock
1520 First St. SE
Washington, DC 20003
Neighborhood: Navy Yard
Right next to Diamond Teague Park, and near Nationals Park
This class is canceled