Anyone Can Make Comics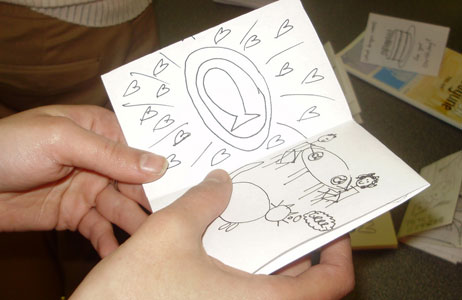 Love reading comics and think it would be fun to try making your own? It is! This class will cover simple techniques for creating comics stories that are clear and understandable to the reader, while best communicating your ideas. Then, we'll talk about turning your comics into physical objects. Everyone will leave with a one-page comic of his or her own that's ready to be printed.
Whether you're just starting out or have advanced questions about self-publishing, Josh is happy to help. No drawing experience is necessary. If you have tools — pens, brushes, pencils — you like to use, please bring them. We'll have supplies on hand, though.

This class is presented in partnership with DC Public Library.
Location
Petworth Neighborhood Library
4200 Kansas Ave. NW
Washington, DC
Neighborhood: Petworth
Past event
To sign up for classes, please log in or create a new account.