Canceled
Behind the Scenes: Hung Tao Choy Mei Leadership Institute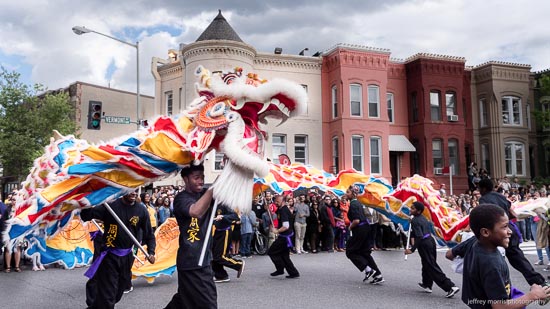 What do leadership skills, kung fu, drumming, traditional Chinese dancing, music, and singer/actor Paul Robeson have in common? D.C.'s Hung Tao Choy Mei Leadership Institute ties them all together, using martial arts instruction to provide character education and promote responsibility and progressive community development for students of all ages.
During this visit to the institute's U Street studio, you'll hear stories of Hung Tao Choy Mei's past and future from founder Abdur-Rahim Mohammed and get an up-close look at the institute's collection of intricate Chinese lion dance costumes.

Funk Parade is a one-of-a-kind parade, street fair, and music festival celebrating U Street, D.C., and the spirit of funk.
Location
Hung Tao Choy Mei Leadership Institute
1351 U St. NW
Washington, DC 20009
Neighborhood: U Street
Meet on the second floor.
This class is canceled