Behind the Scenes: Sixth & I Historic Synagogue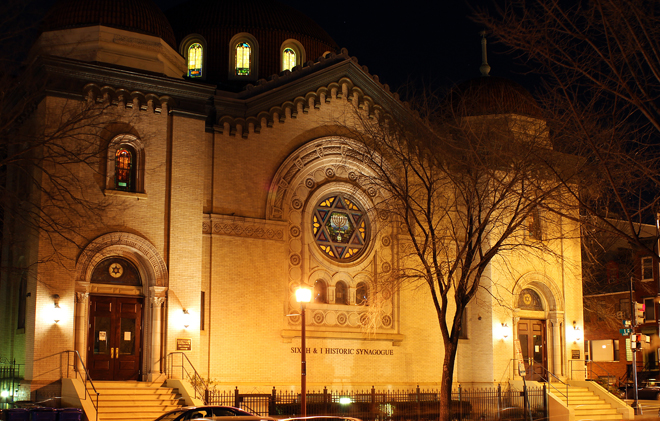 Sixth & I celebrates intersections, most importantly the unexpected places where Jewish and secular culture meet. Since 2004, with a radically welcoming and pluralistic approach, Sixth & I has redefined the 21st-century synagogue and community space with entertaining and thought-provoking programs.
On this tour, students will get the inside scoop on the architecture and story behind this historic landmark. You'll see how the building changed each time it switched hands, and where speakers such as Elizabeth Warren and Gloria Steinem hang out before their interviews.
Location
Sixth & I
600 I St. NW
Washington, DC 20001
Neighborhood: Chinatown
Past event