Can I Really Buy a House in this DC Market?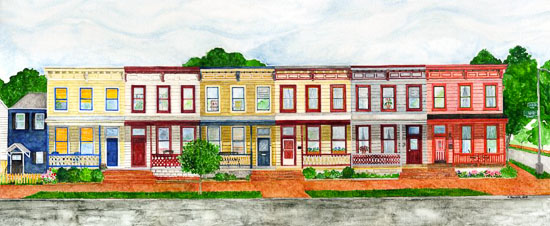 Are you curious about certain neighborhoods and their average home prices? How much money you would need to buy a home in D.C.? How about new development and public transportation options? Getting a roommate to offset your mortgage payment?
Alex and Laura will answer your questions and help you figure out whether you might be able to call yourself a homeowner in one of the most expensive housing markets in the country.
This class has two parts; by signing up, you are committing to attend both sessions.
Class Schedule
Ins and Outs of the D.C. Housing Market: Does it make sense for you to become a homeowner? (Wednesday, January 24, 6:30-8:30 pm, cove Dupont)
Nitty Gritty of Home Buying Process: What to expect and where to start (Wednesday, January 31, 6:30 - 8:30 pm, cove Dupont)
Location
cove Dupont
1666 Connecticut Ave. NW
Washington, DC 20009
Neighborhood: Dupont Circle
Past event
To sign up for classes, please log in or create a new account.