Capital and Lincoln Under Fire: The Battle of Fort Stevens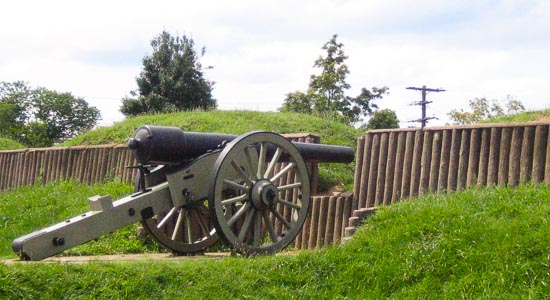 This walking tour will recount the mostly forgotten Battle of Fort Stevens. You'll learn about not only troop movement, but also the battle's larger significance within the the Civil War.
We'll talk about the broader history of fortification within the nation's capital, the city's evolving status as a refuge for escaped slaves from both Maryland and Virginia, and the actions that led up to and resulted from the engagement.
Location
Fort Stevens
13th & Quackenbos streets NW
Washington, DC 20011
Neighborhood: Brightwood
Meet at the corner of Quakenbos and 13th streets NW
Past event
To sign up for classes, please log in or create a new account.