Could I Really Buy a House in This Crazy D.C. Market?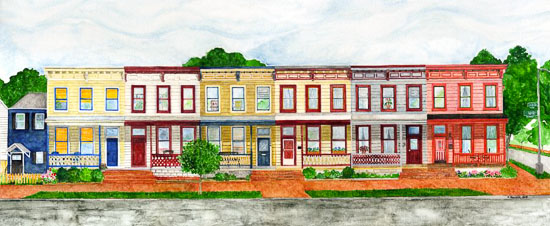 Are you curious about certain neighborhoods and their average home prices? How about new development and public transportation options? Getting a roommate to offset your mortgage payment?
We're here to answer your questions and help you figure out whether you might be able to call yourself a homeowner in one of the most expensive housing markets in the country.
This class has two parts; by signing up, you are committing to attend both sessions.
Class meeting schedule
Ins and Outs of the D.C. Housing Market: Does it make sense for me to become a homeowner? (Tuesday, April 4, 6:30-8:30 p.m., The Third Floor/Slim's Diner)
The Nitty Gritty of the Homebuying Process: Where do I even start? (Tuesday, April 11, 6:30-8:30 p.m., The Third Floor/Slim's Diner)
Location
The Third Floor/Slim's Diner
4201 Georgia Ave. NW
Washington, DC 20011
Neighborhood: Petworth
Classes will take place on the third floor. Enter through the side door on Ninth Street NW. This location has stairs, but no elevator.
Past event
To sign up for classes, please log in or create a new account.