Emergency First Aid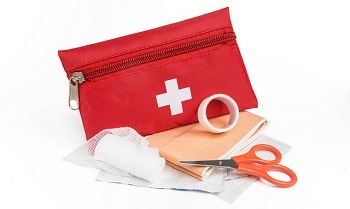 A mix of lecture, hands-on workshops, and open discussion, this class will teach you the essential skills and knowledge to assess and treat the most common life-threatening injuries. We will emphasize learning how to improvise with tools and materials available to you in everyday situations, and the skills you learn will be useful in any situation: at home, in the office, or in the wilderness.
Topics covered will include:
Stop the bleed — Recognize, treat, and maintain major arterial bleeding
Let the air flow

— Understand

respiratory anatomy and how to clear someone's airway
Get the heart beating

—

Recognize and treat critically dangerous chest injuries
Brrr

—

Learn the signs and symptoms for hypothermia and hyperthermia, and how to mitigate the risks of serious injury
Location
cove Dupont
1666 Connecticut Ave. NW
Washington, DC 20009
Neighborhood: Dupont Circle
Past event
To sign up for classes, please log in or create a new account.