Fall Tree Identification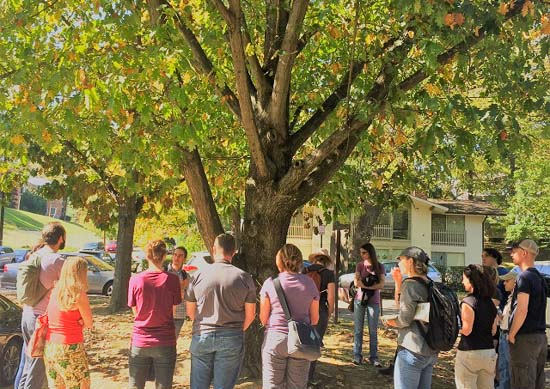 Fall is when many of our trees are at their most colorful and captivating. Catch those trees in the act before they settle into a long boring winter of leafless dormancy.
On this tour, you'll walk through Rock Creek Park to observe some of the trees that live in our native forests. A highlight of this walk is a visit to several of the very few remaining American chestnut trees in DC. (We will also discuss why there are so few.) In addition to tree identification, we'll discuss the natural history of trees and how factors such as invasive species and changing cultural values have shaped the urban forests that surround us today.
This class is led by a tree enthusiast, amateur naturalist, and professional science writer; you're invited to share your own knowledge about trees along the way. Dress for the weather and be prepared for a bit of off-trail hiking. (Wear comfortable, sturdy shoes and layers; bring water.)
Location
Carter Barron Amphitheater Parking Lot, Rock Creek Park
Next to 4850 Colorado Ave. NW
Washington, DC 20011
Neighborhood: 16th Street Heights
Meet in the parking lot, close to the pin on this map: https://goo.gl/4hXZcD
Past event