Forgotten Waterfronts of D.C.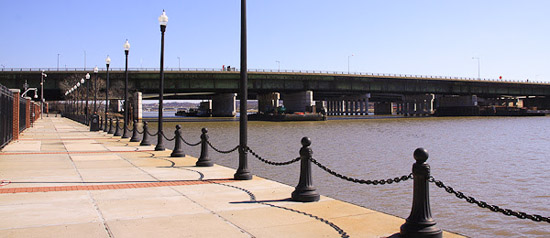 After years of being underutilized and unknown by many, Washington D.C.'s Southeast and Southwest waterfronts are in the midst of big changes. The shores of the Anacostia and the Washington Channel have countless stories to tell: Why is Lady Bird digging a 13-mile tunnel? Where did a large group of slaves mount a daring escape from the city by water?
On this 4-mile bike tour, you'll hear these stories from two of the waterfront's long-term residents!
The route will likely include Fort McNair, so please bring your ID. The ride will end at the Gangplank Marina on the Southwest Waterfront.
Location
Seafarers Yacht Club
1950 M St. SE
Washington, DC 20003
Past event
To sign up for classes, please log in or create a new account.