Hear the Rhythm: How to Read and Scan Metrical Poetry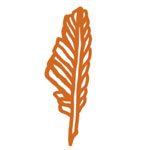 We've all heard of meter vaguely. We can tap our foot to a catchy line of verse. We know that Shakespeare wrote in iambic pentameter (even if we're not entirely sure what that entails or why he did it). We know that nursery rhymes and rap and Christmas songs have an undeniable rhythm. 


Poets know this too! Meter is the poet's way of creating patterns to help emphasize meaning. Meter is the remnant of music (poetry's origin) on the page. Scansion is the process of counting accented and unaccented syllables in lines of poetry to find these patterns. 


Anyone can learn, though it can be a bit challenging at first. It takes a little time to tune your ear to the sound, but once you hear it, you'll notice meter everywhere!

This class is presented in partnership with DC Public Library.
Location
Watha T. Daniel/Shaw Neighborhood Library
1630 Seventh St. NW
Washington, DC 20001
Neighborhood: Shaw
Past event