How to Watch Curling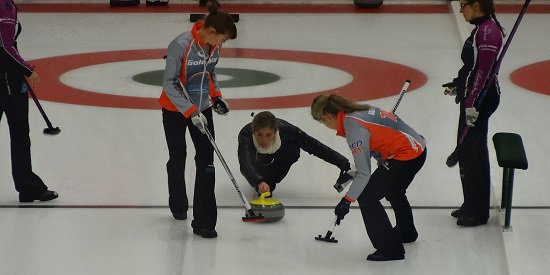 The Winter Olympics are here, and you find yourself oddly mesmerized by stones sliding across vigorously swept ice. But it can be hard to figure out the intricacies of a sport you might watch only once every four years.
This class will teach you the basics of how curling works, allowing you to more fully appreciate the sport (and impress your friends). You'll learn about the different positions, the ways players communicate, the techniques for throwing the stone, and what terms like "hog line" and "in the house" mean.
After a 30-minute introduction to curling, we'll watch a match together with commentary from the teacher. We'll also have curling equipment for you to look at up close.
Location
Red Derby
3718 14th St. NW
Washington, DC 20010
Neighborhood: Petworth
Past event
To sign up for classes, please log in or create a new account.