Irreality
Have you ever seen something out of the corner of your eye, only for it to turn out to be a figment of your imagination? Or have you heard someone say something ridiculous, when they really said something completely mundane?
We tend to dismiss these events as irregular lapses in attention. But scientists are now discovering that these experiences are not outliers, but ordinary by-products of the extraordinary way our brains construct daily experiences.
In this two-hour lecture and discussion, you will explore how the brain uses your senses to build the vivid hallucination that we call reality.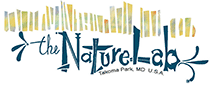 This class is presented in partnership with the Takoma Park NatureLab.
Location
Takoma Park NatureLab
7003 Carroll Ave.
Takoma Park, MD
Neighborhood: Takoma Park
Three blocks from the Takoma Metro station
Past event
To sign up for classes, please log in or create a new account.