It's Alive! Brewing and Bottling Your Own Kombucha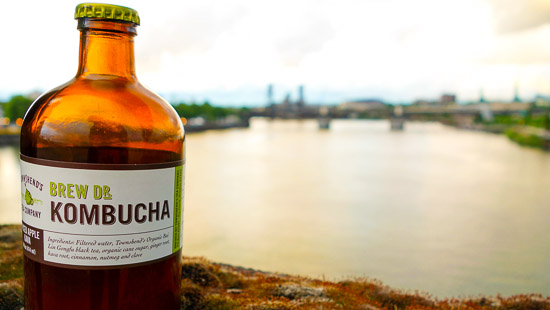 Kombucha is a fermented, sweetened black or green tea drink brewed using a SCOBY (symbiotic culture of bacteria and yeast). We'll teach you the basics of homebrewing, give you an overview of kombucha, and explain what happens during the fermentation process.
This interactive class will rely in part on your own creativity: After we cover the basics, we'll brainstorm and discuss inventive flavoring combinations and different brewing methods. We'll also have a tasting to showcase different teas, sweeteners, and added flavors.
If you're interested in taking home a SCOBY to start your own brew, please email us in advance and bring a plastic or glass container that won't leak, or a gallon-size plastic bag.
Location
Mika's House
Washington, DC 20001
Address will be emailed upon registration.
Past event