Make the Most of Your Makeup Bag
Foundation, primer, concealer, powder, lipstick … you've got so much product in your makeup bag but only use a handful of your favorites on the reg. Or, maybe you're a little intimidated with all the options and want to learn how to pick out a few essentials.
In this class, you'll learn to select product that will help you achieve your desired makeup looks, we'll showcase new ways to use product you already own, and you'll watch a live makeup demonstration with a professional model to see firsthand how to apply and perfect your cosmetic craft.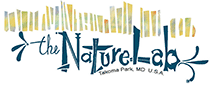 This class is presented in partnership with the Takoma Park NatureLab.
Location
Takoma Park NatureLab
7003 Carroll Ave.
Takoma Park, MD
Neighborhood: Takoma Park
Three blocks from the Takoma Metro station
Past event
To sign up for classes, please log in or create a new account.