People's State of the Union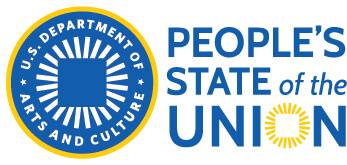 The president will give this year's State of the Union Address on January 30, but you might feel that your stories are not represented in that address.
This event is a chance to gather with others in the D.C. community to talk about what you experienced and witnessed in the past year, and what you think it means about the state of our nation. The format will be a story circle in which we will listen to each other and talk about our individual experiences. These story circles will take place across the country as a project by the U.S. Department of Arts and Culture, which is a people-powered non-government organization.
Come ready to share:
An experience that gave you insight into the state of our union.
A time you felt a sense of belonging — or the opposite

—

to the nation or your community.
An experience that gave you hope in the past year.
Location
Mt. Pleasant Neighborhood Library
3160 16th St. NW
Washington, DC
Neighborhood: Mt. Pleasant
Registration for this class opens at 8 a.m. on Friday, 26 January
To sign up for classes, please log in or create a new account.