Queer Book Club Movie Night: Check It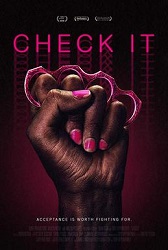 Queer Book Club is a small but enthusiastic community that has been meeting monthly to discuss queer-themed books spanning numerous genres. This month, we'll be taking a summer break from reading and instead screening Check It, a documentary about a local gang composed of gay and transgender youth.

This class is presented in partnership with DC Public Library.
Location
Shepherd Park Library
7420 Georgia Ave. NW
Washington, DC 20012
Neighborhood: Shepherd Park
Past event