Queer Book Club: A Single Man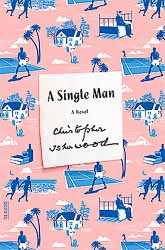 Queer Book Club is a small but enthusiastic community that has been meeting monthly to discuss queer-themed books spanning numerous genres. This month, we'll be reading A Single Man by Christopher Isherwood:
"When A Single Man was originally published, it shocked many by its frank, sympathetic, and moving portrayal of a gay man in midlife. George, the protagonist, is adjusting to life on his own after the sudden death of his partner, and determines to persist in the routines of his daily life: the course of A Single Man spans twenty-four hours in an ordinary day.
An Englishman and a professor living in suburban Southern California, he is an outsider in every way, and his internal reflections and interactions with others reveal a man who loves being alive despite everyday injustices and loneliness. Wry, suddenly manic, constantly funny, surprisingly sad, this novel catches the texture of life itself."
This class is presented in partnership with DC Public Library.
Location
Watha T. Daniel/Shaw Neighborhood Library
1630 Seventh St. NW
Washington, DC 20001
Neighborhood: Shaw
Past event
To sign up for classes, please log in or create a new account.