Queer Book Club: What Belongs to You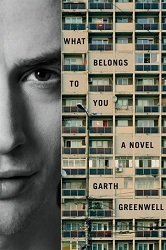 Queer Book Club is a small but enthusiastic community that has been meeting monthly to discuss queer-themed books spanning numerous genres. This month, we'll be reading What Belongs to You by Garth Greenwell:
"On an unseasonably warm autumn day, an American teacher walks down a stairwell beneath Sofia's National Palace of Culture, looking for sex. Among the stalls of a public bathroom he encounters Mitko, a charismatic young hustler. He returns to Mitko again and again over the next few months, and their trysts grow increasingly intimate and unnerving as the enigma of this young man becomes inseparable from that of his homeland, a country with a difficult past and an uncertain future."

This class is presented in partnership with DC Public Library.
Location
West End Neighborhood Library
2301 L St. NW
Washington, DC 20037
Neighborhood: West End
The new library that opened in December 2017!
Past event