Rape Culture and Consent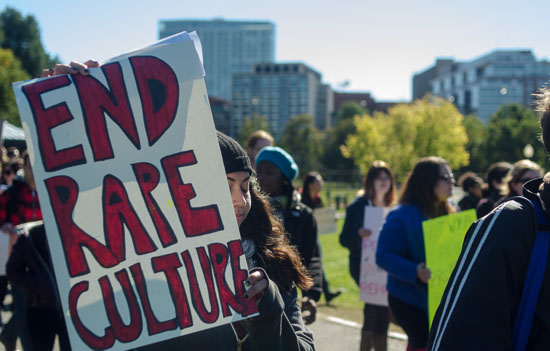 We all know someone who's experienced rape or sexual assault; it happens to an American every 98 seconds. In this survivor-led class, you'll learn how to support the survivors in your life. We'll engage in a candid dialogue with the instructors and fellow students about the definition and characteristics of rape culture, the power of consent, the relevance of gender norms and masculinity, survivors' typical reactions to trauma and abuse, and how folks who support survivors can practice self-care.
This topic is certainly serious, but that doesn't mean you won't have any fun! In addition to large-group and small-group discussions, you'll take part in games and role-play exercises that will enable you to learn and practice survivor support techniques applicable to everyday life. Bring your questions and leave empowered to support your loved ones, break down stigmas surrounding rape and sexual assault, and start a dialogue about this issue in your community — without awkwardness or anxiety.
All are welcome, and male-identifying folks are especially encouraged to attend. This class will be a safe space in which participants will agree to keep all discussions confidential and everyone's perspective will be valued — regardless of that person's characteristics or background — so that all participants leave feeling heard, respected, and supported.
Location
The Third Floor/Slim's Diner
4201 Georgia Ave. NW
Washington, DC 20011
Neighborhood: Petworth
Classes will take place on the third floor. Enter through the side door on Ninth Street NW. This location has stairs, but no elevator.
Past event
To sign up for classes, please log in or create a new account.