Town Hall
As we start a new year of classes, we want to hear from you! Come to a meeting with Knowledge Commons DC organizers and share your ideas for the future of the organization.

What do you see Knowledge Commons DC doing in the next year? Five years? Ten years? Whether you are a teacher, student, volunteer, space partner, or someone brand new to KCDC, you can be part of the conversation. Learn more about programs and plans, chat with organizers, and help envision how we can create a stronger community of learners and teachers. KCDC believes that everyone has something to teach and everyone has something to learn—but what does that mean for you?
Petworth Citizen's kitchen and bar will be open, so you can feel free to purchase food or beverages if you'd like. All night will be Happy Hour prices.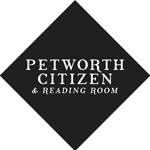 This class is presented in partnership with Petworth Citizen & Reading Room.
Location
Petworth Citizen & Reading Room
829 Upshur St. NW
Washington, DC 20011
Neighborhood: Petworth
Past event