Who's That Dead White Guy on a Horse? A Walking Tour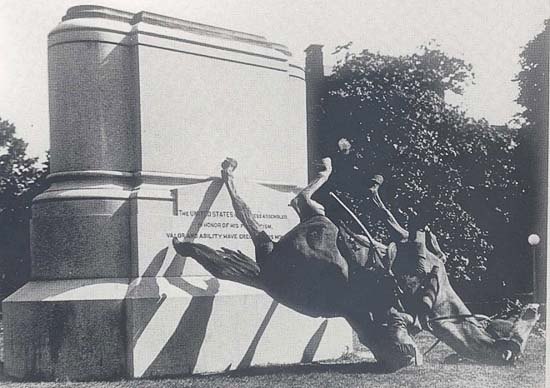 D.C. is brimming with bronze and marble likenesses. You can hardly turn a corner without being met by the solemn face of a statue.
As the nation's capital, our public spaces hold the special honor (and at times, burden) of commemorating historical figures. But have you ever wondered what made these individuals noteworthy and why someone thought they were significant? When was their significance decided upon, and who made the decision to honor them? And finally, what rights do D.C. residents have in terms of statue selection and placement?
This walking tour will start at the Andrew Jackson statue north of the White House (the oldest in D.C.) and stop at several statues in the downtown area. You'll learn about each statue from artistic, historic, and political perspectives.
Location
Lafayette Park
H Street between 15th and 17th streets NW
Meet at the Andrew Jackson statue at the center of the park
Washington, DC
Neighborhood: Downtown
Past event
To sign up for classes, please log in or create a new account.