Beginner Basket Making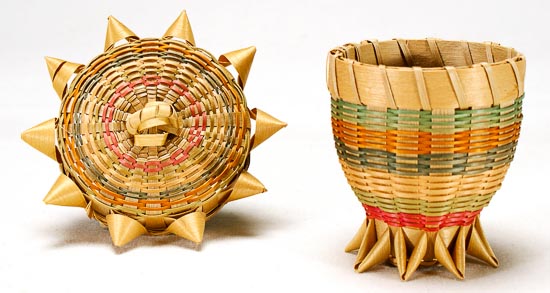 Learn to make a simple onion or garlic basket. These loosely twined baskets are simple and easy to make, yet the technique can be adapted to a variety of shapes, sizes, and functions.
We'll first cover basket-making vocabulary and techniques, and then you'll put that knowledge into practice. You'll leave with your own onion basket, plus a few tips on how to gather materials for more individualized future projects.
This class has a $5 materials fee. (We waive fees when needed.)
Location
Sara's House
Washington, DC 20011
Neighborhood: Petworth
Please note that there are stairs at the entrance.
Address will be emailed upon registration.
Past event
To sign up for classes, please log in or create a new account.