Exploratory Jogging: Trail Edition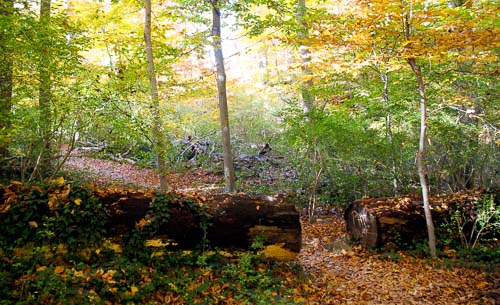 D.C. has an incredible, accessible network of twisty-turny trails. This edition of Exploratory Jogging will step off the pavement and into the forest, meandering through a series of lesser-known alternatives to your favorite Rock Creek trails. Once you've had enough rocks, roots, and rolling hills, we'll return on the flatter C&O Canal towpath.
The route will cover about five miles at a pace roughly equivalent to 10:00 min/mi on roads, with frequent stops to check out several small local parks, a community garden, the century-old remnants of a demolished bridge, and more.
We'll start near Woodley Park — meet at the pin on this map — and end near Dupont Circle. Here's the estimated route.
If you're looking for a shorter and more introductory trail run, head Over the River and Through the Woods: Trail Running, Here We Go.
Location
Rock Creek Park Trails: Woodley Park
Connecticut Avenue NW and Calvert Street NW
Washington, DC
Neighborhood: Woodley Park
Meet at the pin on goo.gl/MG2YVR, on the southwest corner of Connecticut and Calvert
Past event
To sign up for classes, please log in or create a new account.