Smores Party for Smore Classes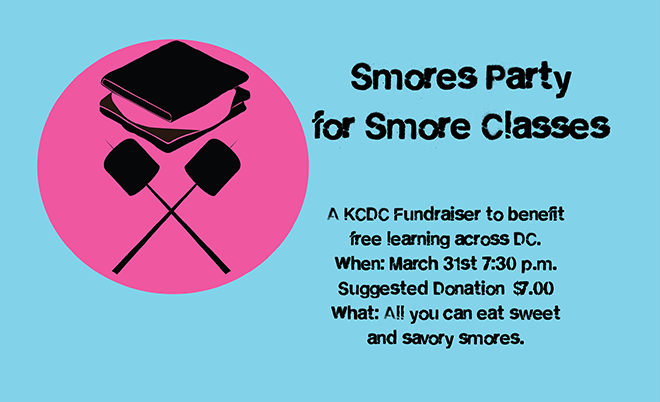 It's KCDC's first ever smores fundraiser. We're raising money for our summer session with a fire pit, smores and drinks. There'll be sweet and savory ingredients, so you can get creatve with your smores.
Suggested donation $7.00. (You can send donations before the event via PayPal, or we'll happily take cash and credit cards at the event.) Each dollar you donate will be matched 2:1 by an anonymous donor and the donor's employer.
Bring a musical instrument or songbooks if you have them! There will be singing around the campfire.
Food and libations provided by donations from Yes Organic, One Eight Distilling, and other neighborhood and community partners.
Location
The Manor
Washington, DC 20009
Neighborhood: Columbia Heights
Address will be emailed upon registration.
Past event