U Street Murals Art Walk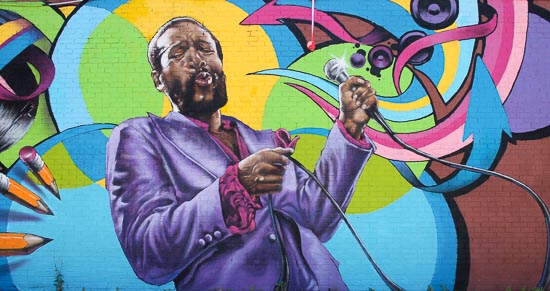 A growing number of murals adds color and interest to U Street's outdoor spaces, but that's not all these diverse public artworks do!
Join artist and author Cory Stowers on a walking tour of 12 murals throughout the Shaw and U Street neighborhoods to learn about the historical, social, and political significance of (un)commissioned public art, along with the unique styles of the local artists and cooperatives that created them.
Documentation
Read the class report!

Funk Parade is a one-of-a-kind parade, street fair, and music festival celebrating U Street, D.C., and the spirit of funk.
Location
Seventh and S streets NW
Washington, DC 20001
Neighborhood: Shaw
Meet by the Marvin Gaye mural on the S street side of Log Cabin Liquors.
Past event